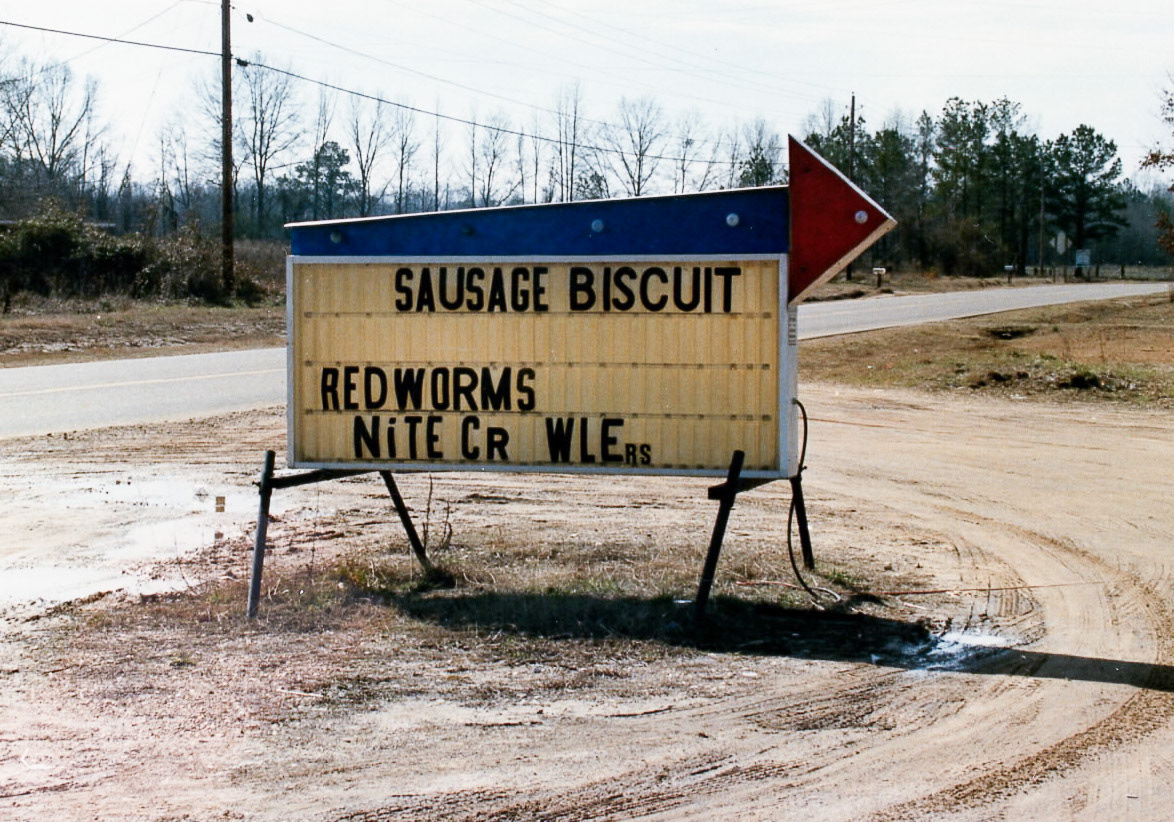 Three blackbirds eat a dead raccoon.
I bet they get some possum soon.
A speeding truck, a waning moon…
The blackbirds eat quite well in June.
A can of Bud, a Hardee's cup,
Do not concern the speeding truck.
He throws his cig then lights one up.
Garbage!  And no one pays the fine.
Kudzu on the telephone line.
The trucker wonders where he'll dine
Then spots that flashing arrow sign.
Trailer homes and secret wishes,
Broken dreams, satellite dishes.
Life can be so very vicious.
Everybody hunts and fishes.
No carseat, baby stands instead.
The speeding truck runs through a red.
You hit your brakes.  Your baby's dead.
Three blackbirds circle overhead.
Ray Wright—c. August 1990