"How many of y'all are coming to Columbus from active duty?"  our class commander asked.
The two first lieutenants in our class each put up a hand.  They had been navigators for pilots on active duty, like Goose was for Maverick.  I had noticed the silver navigator wings pinned onto their blue shirts when I first walked into the room.
While a navigator's silver wings are about the same size as a pilot's silver wings, the shield in the middle of the wings is different.  Pilot wings have the America shield in the middle, which looks like a cool front grill of a classic car.  I don't know what the shield is called on navigator wings, but to me, it looked like a Hanukkah lamp floating above a castle wall.
The rest of us in the classroom were second lieutenants, and most of us, the Academy grads, had been second lieutenants for all of about 60 days.  I wasn't sure about how long the handful of non-grads had been second lieutenants.  It really didn't matter now, though, because we were all here to learn how to fly.
I've used the names of some of my classmates for characters in my story with their permission.  But rather than track down everyone, I changed most of the names.  Besides, this grants nearly everyone plausible deniability - except maybe me.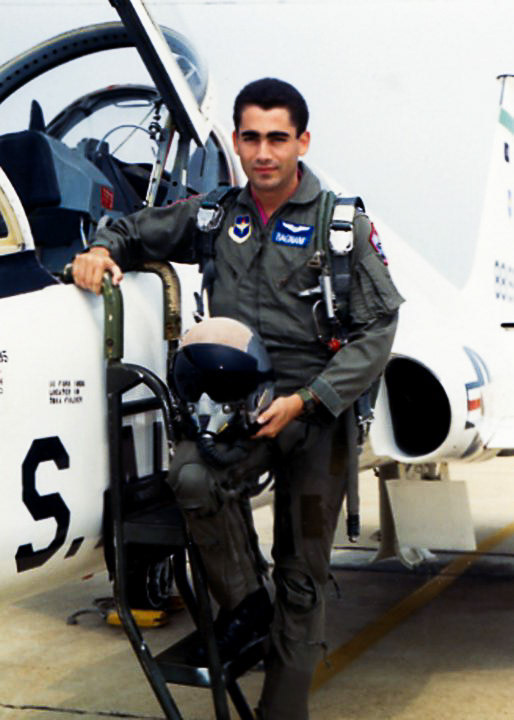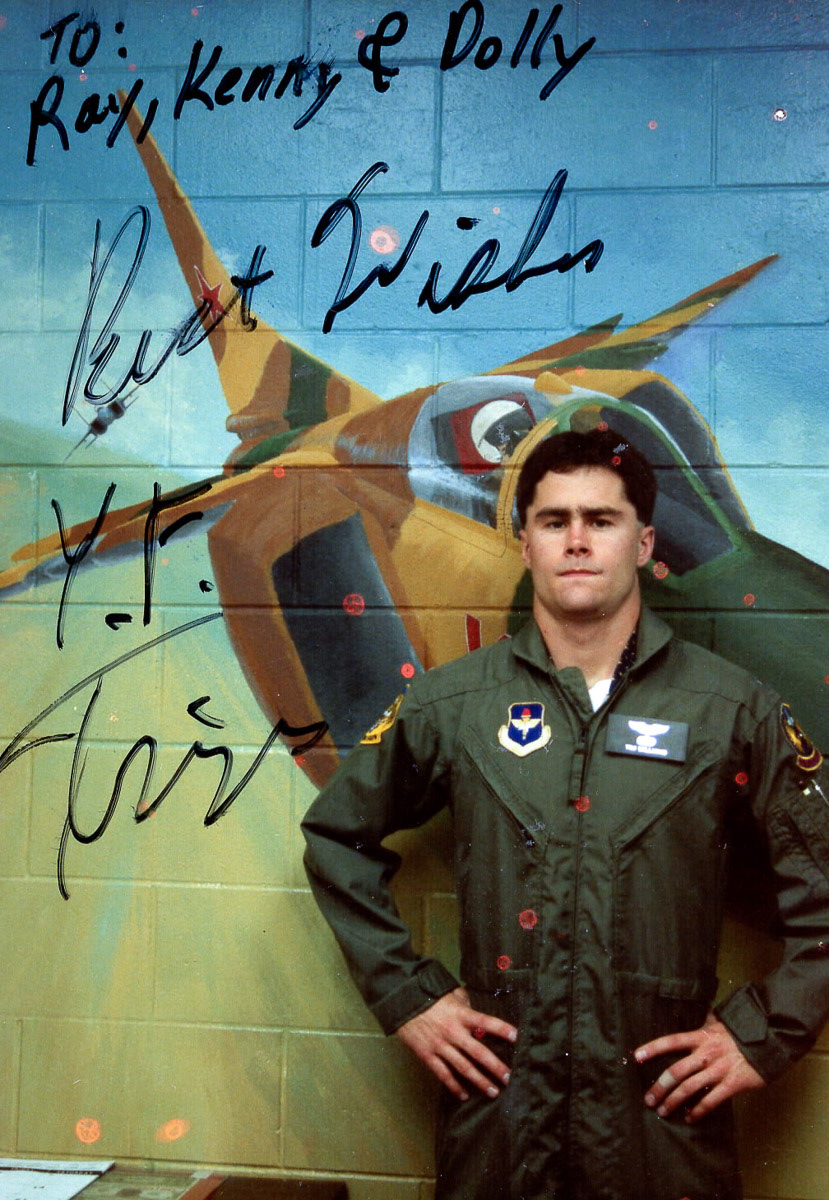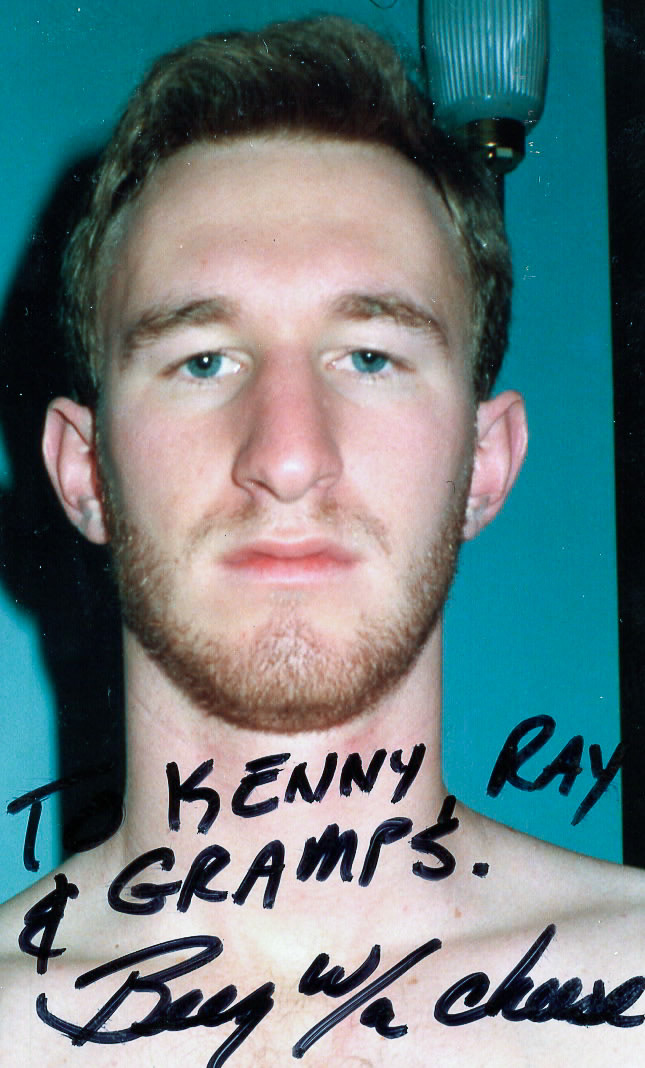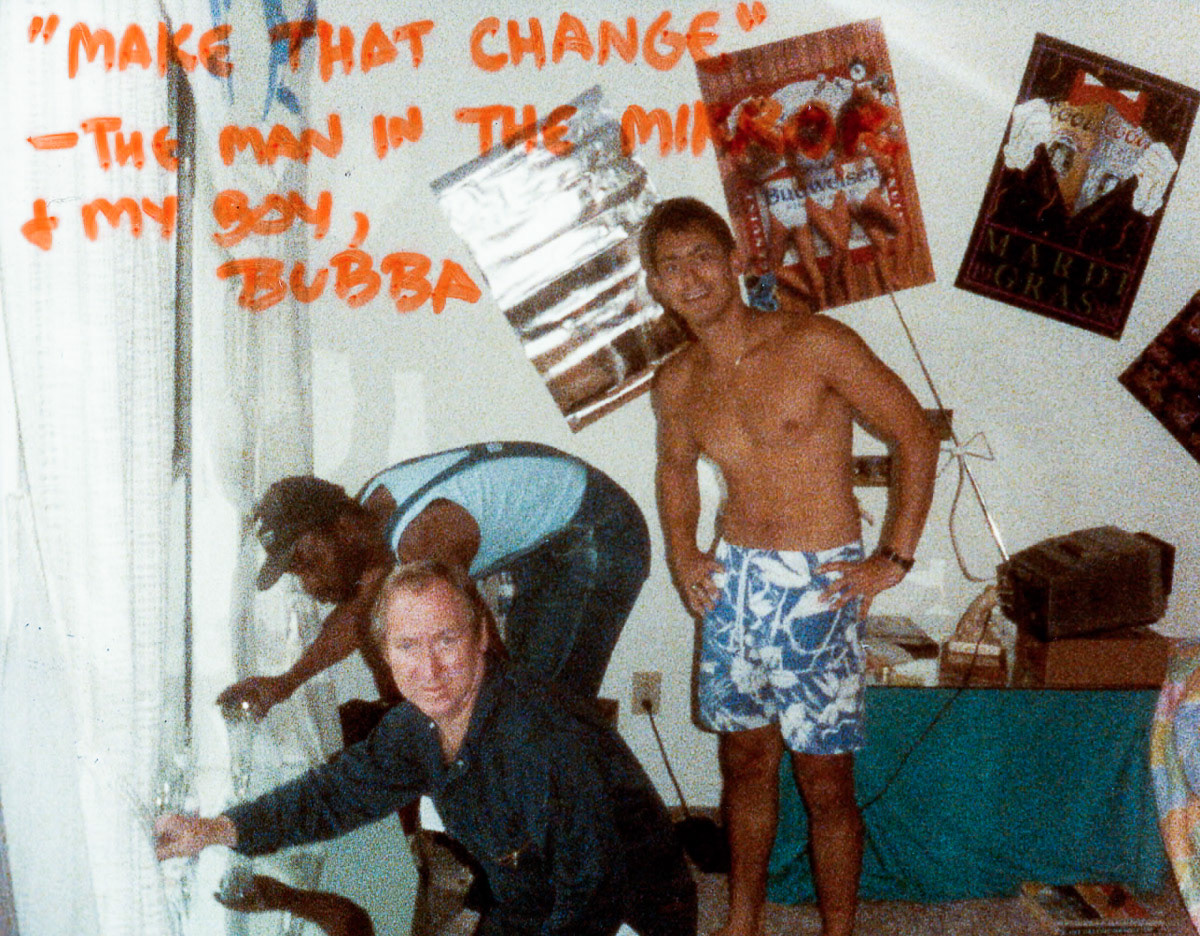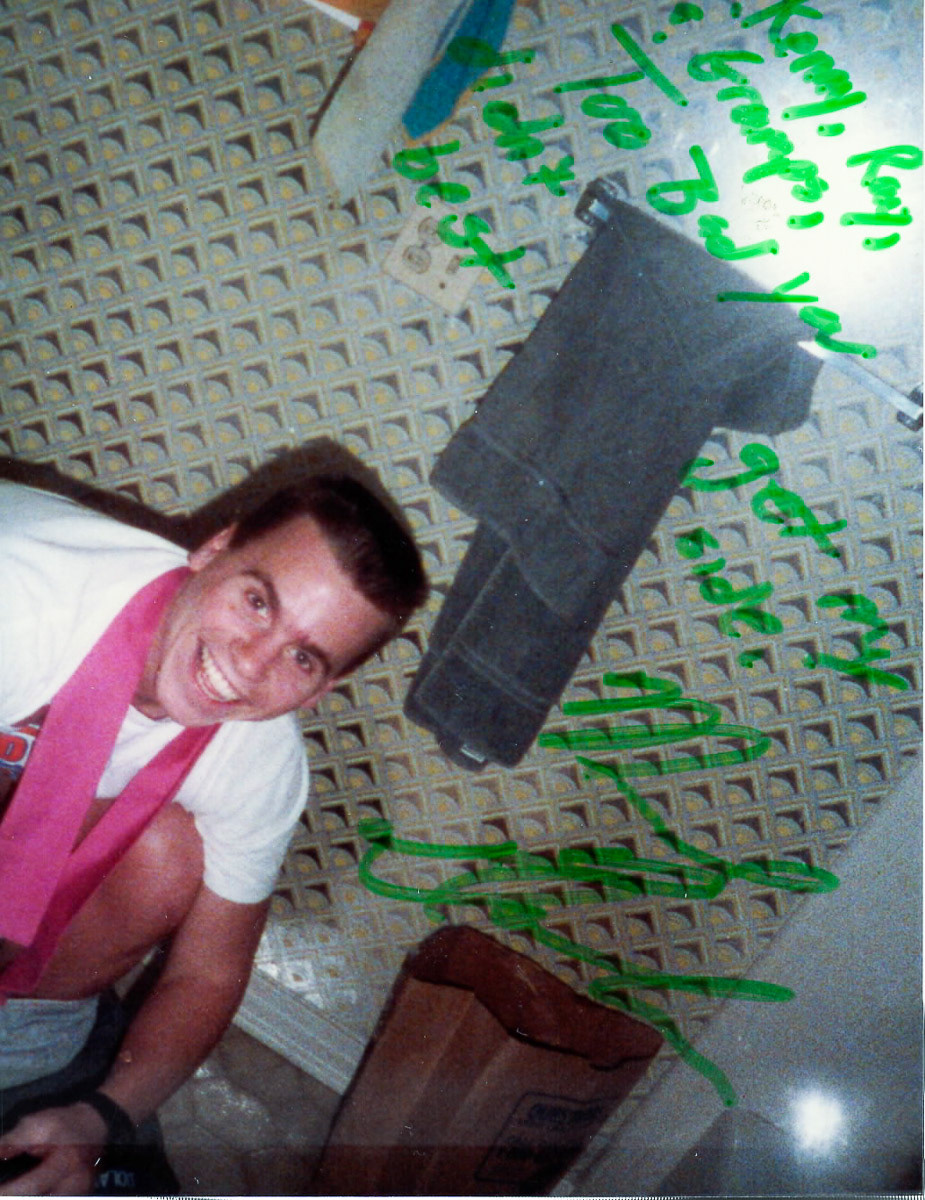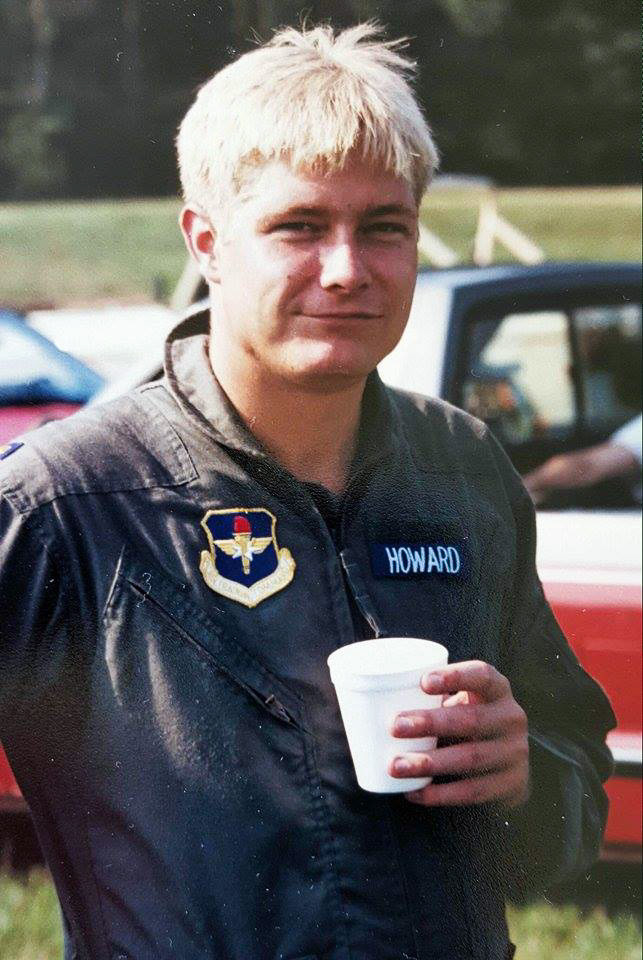 After UPT, I spent four more years in Columbus as a T-38 instructor.  I don't remember another class being profiled in the local newspaper (outside of the Police Blotter section).  When I turned 50, my mom sent me a time-capsule full of pictures, keepsakes, memorabilia, and newspaper clippings.  This long-forgotten story and the associated pictures from the Columbus Commercial Dispatch were among the treasures in that time-capsule.
I had saved a copy of the base newspaper, Silver Wings, with our graduation mug shots.  I'm glad to be able to digitize the pictures to preserve them here, because my original paper is about to fall apart.